What if Walter White Had Life Insurance?
If Walter White had a life insurance policy of his own when his doctor diagnosed him with lung cancer at the young age of 48, well -- Breaking Bad wouldn't even exist. If Walt had chosen a life insurance policy that could adequately provide financial support for his family after his death, he might not have been driven to a life of crime and violence. The key is to get life insurance before you need it. Compare life insurance rates now by using our free online life insurance calculator!
Ready to compare quick life insurance quotes?
Your life insurance quotes are always free.
Secured with SHA-256 Encryption
UPDATED: Jul 19, 2021
It's all about you. We want to help you make the right life insurance coverage choices.
Advertiser Disclosure: We strive to help you make confident life insurance decisions. Comparison shopping should be easy. We are not affiliated with any one life insurance company and cannot guarantee quotes from any single company.
Our life insurance industry partnerships don't influence our content. Our opinions are our own. To compare quotes from many different life insurance companies please enter your ZIP code above to use the free quote tool. The more quotes you compare, the more chances to save.
Editorial Guidelines: We are a free online resource for anyone interested in learning more about life insurance. Our goal is to be an objective, third-party resource for everything life insurance-related. We update our site regularly, and all content is reviewed by life insurance experts.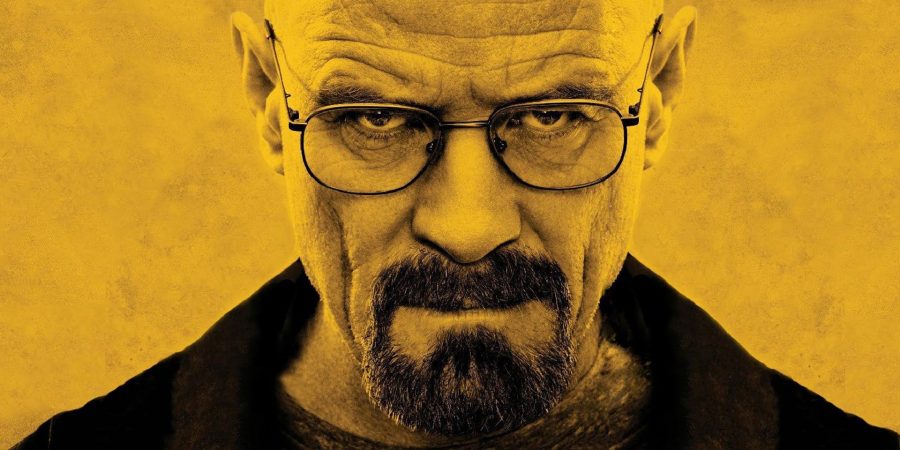 Wow. Just think about the implications.
Arguably one of the greatest shows to hit the small screen in some time, Breaking Bad had it all: drama, violence, betrayal, intrigue and more. The show writing was masterful and the acting impeccable. Despite all its popularity, well-deserved praise, and a truckload of Emmys and Golden Globes, its greatest legacy is perhaps a textbook lesson in personal finance.
Yes, I'm talking about life insurance.
Of course, if Walt had a life insurance policy of his own when his doctor diagnosed him with lung cancer at the young age of 48, well — Breaking Bad wouldn't even have existed. But humor me for a few moments if you will. Together let's explore how things would have changed for the great Heisenberg if he were as sharp about his finances as he was about his chemistry.
Buy Life Insurance Before You Start Coughing up Blood
When we first met Walt, he was a highly overqualified and underpaid high school chemistry teacher. He had one teenaged son, Walt, Jr., who had cerebral palsy. His wife, Skyler, was pregnant with their second child. Skylar did not work outside of the house, leaving Walt as the family's sole income earner.
From the very beginning of the show, it was obvious the couple's finances were strained. Since we're talking in hypotheticals, let's assume this was one reason Walt didn't have life insurance. This isn't much of a stretch, though, as it's a common reason many people cite for not buying a policy. In fact, 59 percent haven't bought life insurance or more of it because they have "other financial priorities." But as we wrote just this week, term life insurance may be less expensive than you think (learn more here: Affordable Life Insurance).
One of the best ways to save money on a term life policy is to buy it when you are healthy. Life insurance companies will assign you to one of several risk groups, or rating classes, based on various types of information they gather through underwriting. And the difference in cost between the best rating class and the second-best class could be up to 20-25 percent.
Perhaps the most significant factors a company considers is your current health. In Walt's case, he likely could have qualified for a good rating class (Preferred or better) before his cancer diagnosis. After the diagnosis, however, his application would have been declined entirely as insurance companies simply don't offer coverage during treatment.
Having lung cancer – or any cancer for that matter – is not an automatic decline for life.
The irony here is Walt may have qualified for life insurance with lung cancer after successful treatment, no signs of recurrence, and positive results from follow-up appointments with his doctor. Many people do in fact secure coverage after cancer treatment. But if you're familiar with the show, you know he never believed he would survive. Hence the reason he began "breaking bad."
Your life insurance quotes are always free.
Secured with SHA-256 Encryption
No Need to Pretend You Have Wealthy (and Generous) Friends
Hiding his illegal income meant Walt had to devise an elaborate lie about paying his cancer treatment costs. Enter Walt's former business associates and now-wealthy "friends" Elliott and Gretchen Schwartz. The Schwartz's offered to help Walt pay for his treatment, but out of foolish pride, Walt declined. However, he told no one the truth.
Term Life Options
Many life insurance companies allow access to a policy's death benefits while the insured is still living. The most common way is through an accelerated death benefit provision. In the event of the insured being diagnosed as terminally ill, the policy owner can draw funds from the policy. As a result, the face amount of the policy decrease. There are limitations to the amounts that can be taken and the length of the terminal illness. And of course, this varies by company.
The limiting factor to this provision is the need for a terminal illness declaration. As Walt was never diagnosed as such, he would not have been able to use this feature. But some policies, like Transamerica's life insurance living benefits policy, can advance policy funds without the terminal illness restriction. These policies will pay for chronic illness, critical illness and terminal illness.
The amount you can get depends on several factors.
The policy face amount you choose to accelerate
Your life expectancy as determined by the life insurance company
The accelerated benefit interest rate
Administrative fees
The benefit is based on the severity of the illness and the impact on remaining life expectancy. Here's an example of how it would look for a $200,000 term life policy with 90% acceleration ($180,000).
| Age | Gender | Class | Amount of Insurance |
| --- | --- | --- | --- |
| 25 | Female | Super Preferred | $1,370,000 |
| 25 | Female | Standard | $600,000 |
| 25 | Male | Super Preferred | $1,095,000 |
| 25 | Male | Standard | $480,000 |
| 35 | Female | Super Preferred | $1,165,000 |
| 35 | Female | Standard | $455,000 |
| 35 | Male | Super Preferred | $1,010,000 |
| 35 | Male | Standard | $410,000 |
| 45 | Female | Super Preferred | $455,000 |
| 45 | Female | Standard | $225,000 |
| 45 | Male | Super Preferred | $350,000 |
| 45 | Male | Standard | $160,000 |
Permanent Life Options
I'd be remiss if I didn't mention the opportunities permanent life policies such as universal and whole life offer. Although I'm not a fan of these policies for most people, there are situations where they offer distinct advantages over term life. This is certainly one of them.
A permanent policy typically accrues a savings component known as a cash value. Depending on how the policy is structured, with time this cash value may grow large enough to borrow from. So it's entirely possible you could use a permanent life insurance policy to help pay for medical expenses such as cancer treatments. You could also use the funds for living expenses or virtually any other need related or unrelated to your health.
It's Less Expensive than Buying a Car Wash
Career. Dignity. Family.
Turning criminal cost Walt a lot more than the average person can imagine. It even cost him a huge chunk of the fortune he had amassed.
You can see in the infographic below approximately how much money Walt spent trying to keep the cooking business going. And this is just through Season 4. The real money came – and went – in the final two seasons.
Notice how much the car wash alone set Walt back — $800,000. That's a lot of cash spent just to launder, well – more cash.
Seven Thirty-Seven
In Season 2, Episode 1 Walt quickly calculates the amount of money he needs to take care of his family once he's gone at $737,000. How much would a term life insurance policy that size have cost him?
$121.00 per month.
Assuming he was is good health and purchased a 20-year term policy at age 48, Walt would have paid about $4.00 a day for his coverage; about the same as a Starbucks latte.
Of course, none of us are likely to face the tough choices Walter White did. Not even close. But when it comes to your family's protection and your financial legacy, remember — you are the one who knocks!
Sources: Infographic by tv.com.