Term Life Insurance: E-Cigarette Use May Result in Tobacco Rates
E-cigarette use and term life insurance do not usually go hand-in-hand, but because smoking raises a person's risk level, life insurance companies are starting to charge tobacco rates for e-cigarette users. Tobacco users can pay up to $147/mo on term life insurance premiums. You can lower your term life insurance rates by quitting e-cigarettes.
Ready to compare quick life insurance quotes?
Your life insurance quotes are always free.
Secured with SHA-256 Encryption
UPDATED: Jun 29, 2022
It's all about you. We want to help you make the right life insurance coverage choices.
Advertiser Disclosure: We strive to help you make confident life insurance decisions. Comparison shopping should be easy. We are not affiliated with any one life insurance company and cannot guarantee quotes from any single company.
Our life insurance industry partnerships don't influence our content. Our opinions are our own. To compare quotes from many different life insurance companies please enter your ZIP code above to use the free quote tool. The more quotes you compare, the more chances to save.
Editorial Guidelines: We are a free online resource for anyone interested in learning more about life insurance. Our goal is to be an objective, third-party resource for everything life insurance-related. We update our site regularly, and all content is reviewed by life insurance experts.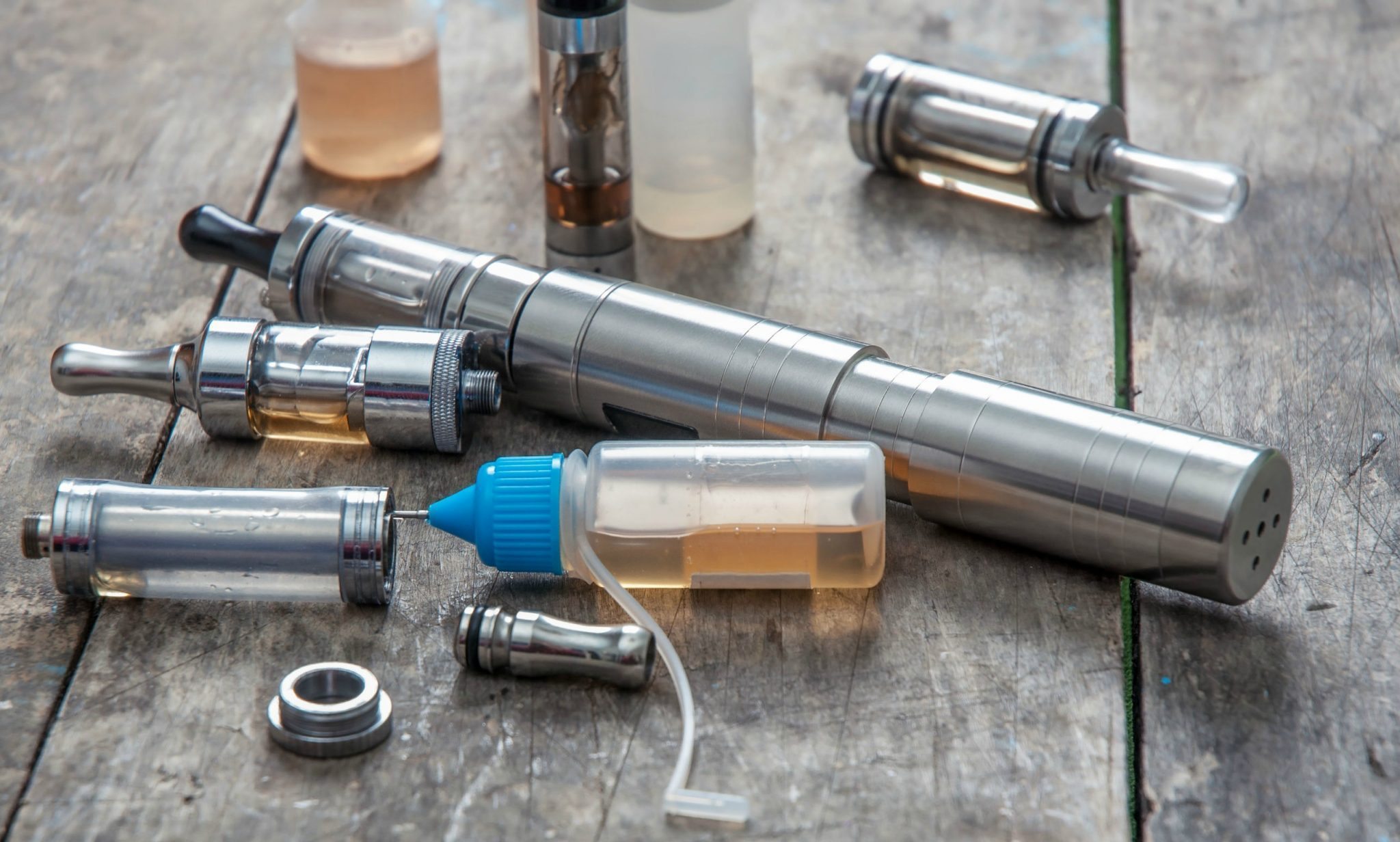 Tobacco/ nicotine use is the leading cause of avoidable death in the U.S. Smoking alone causes over 480,000 deaths each year, according to The Centers for Disease Control. Also, life expectancy for smokers is about ten years shorter than for nonsmokers. Yikes.
Of course, life insurance companies are well aware of these number and charge tobacco/nicotine users more money for term life insurance policies. A lot more. For example, a healthy, 40-year old man will pay $34.00 per month for a $500,000 / 20-year term life policy. A tobacco user? $147.00 per month. Almost 4.5 times as much.
These tobacco rates are reserved for anyone using any kind of nicotine-based product. Cigarettes, cigars, chewing tobacco, snuff, patches, gum… You name it. All of these will land you in smoker/tobacco/nicotine purgatory.
What About Electronic Cigarettes and Vaping Devices?
Ah, yes. These relatively new alternatives to traditional cigarettes have become quite popular since their arrival in the U.S. in 2008. According to data from the Tobacco Vapor Electronic Cigarette Association (yes, it's real), as of July 2014, there were 2.5 million electronic cigarette (or e-cigarette) users in the U.S. Sales of e-cigarettes are estimated to top $1.7 billion in 2014, up from $1.0 billion last year.
Not to mention that 'vape' was named The Oxford Dictionary's Word of the Year just yesterday.
While lauded by many as an effective way to quit smoking, e-cigarettes have also been castigated by others as a dangerous gateway for children and teenagers. The CDC estimates that e-cigarette experimentation among U.S. middle and high school students doubled during 2011-2012. This lead to approximately 1.78 million students using e-cigarettes by 2012.
Your life insurance quotes are always free.
Secured with SHA-256 Encryption
What are E-cigarettes and Vaping Devices?
Contrary to popular belief, they are not the same thing. E-cigarettes look like regular cigarettes and are sold in the same places, such as convenience stores. They are battery-powered devices that allow users to inhale vaporized liquid nicotine instead of tobacco smoke. Nothing is burned, and no toxic tobacco smoke is produced. The user simply inhales the vapor.
The nicotine cartridges in e-cigarettes come pre-filled and must be replaced when they become empty. E-cigarettes are thought of as more disposable than vaping devices.
Vaping devices are often referred to as Advanced Personal Vaporizers, or APV's. They differ from e-cigarettes in that they contain more sophisticated electronics that allow users to modify the power level and amount of vapor produced. APV's also allow users to change nicotine levels and flavors as frequently as desired. The former being important as a means of gradually removing nicotine altogether.
What are the Health Risks?
This is where things get messy. The science behind the associated health risks is still emerging. Reports about the release of dangerous chemicals by e-cigarettes have not helped public perception of safety. And it seems many people are concerned that the use of e-cigarettes is not regulated by the Food and Drug Administration, although that may soon change. The World Health Organization is even getting in on the fight, calling for an indoor ban on e-cigarette use.
And it seems all of this uncertainty is causing many to change their initial opinions of e-cigarettes. A study published by The American Journal of Preventive Medicine last year showed a nearly 20-point drop from 2010 to 2013 in the percentage of smokers who believe e-cigarettes are less harmful than traditional cigarettes.
Andrew Taratola at Gizmodo published an extensive article earlier this year detailing what we know (and don't know) about e-cigarettes to date. This gem stands out among the best:
"You don't know what that is doing to your lungs," Ray Casciari, director of the thoracic oncology program and the chief medical officer at the OC's St. Joseph Hospital, told Forbes. "My experience over the past 35 years is that anything you put in the lungs has a chance of causing either lung damage or irritation."
So Where do Life Insurance Companies Stand?
Life insurance companies classify e-cigarettes as nicotine-based products and treat them the same way they do traditional cigarettes or chewing tobacco. If you use e-cigarettes in any form, you'll need to answer 'yes' to the nicotine-use question on your application. And if you are using them, your paramed lab results will show nicotine byproducts in your urine. Learn more about the paramed exam here: What to Expect From a Life Insurance Medical Exam.
Pruco Life Insurance Company (Prudential Financial) is the only exception among the companies we offer. E-cigarette users can qualify for their Non-Smoker Plus rating class. This will depend on the frequency of use and the nicotine byproduct level in your lab results.
Eliminating tobacco/nicotine use is the best way to save your health and save money and get a lower term life insurance premium. And if using a cessation tool like e-cigarettes can help you do it, then that's a good thing. Once you're able to do this, you can apply to get non-tobacco rates on your policy in a little as one year.
Sources: The Centers for Disease Control, The Huffington Post, The American Journal of Preventive Medicine, CNNMoney